Kingfield Technologies & Equipment
HAVE CONFIDENCE WITH KNOWLEDGE YOU CAN TRUST

Kingfield Technologies & Equipment
More than 35 years of experience
Kingfield Technologies & Equipment Pty Ltd (KTE) has more than 35 years of experience in the Hot Dip Galvanizing industry and now lists among its clients more than 60 major galvanizing plants in Australia, New Zealand, South East Asia, China and the Middle East.
Our wealth of experience means that every galvanizing plant requirement can be supplied with the most up to date Design, Engineering Systems and Technical Services.
Reflecting excellence in the areas of design, construction, installation and training, KTE has won the Australian Galvanizing Industry Sorel Award for Industrial Innovation and Excellence four times. When we design and engineer galvanizing infrastructure our clients feel confident that we do this with a successful history of industry experience.
Remote Monitoring & System Control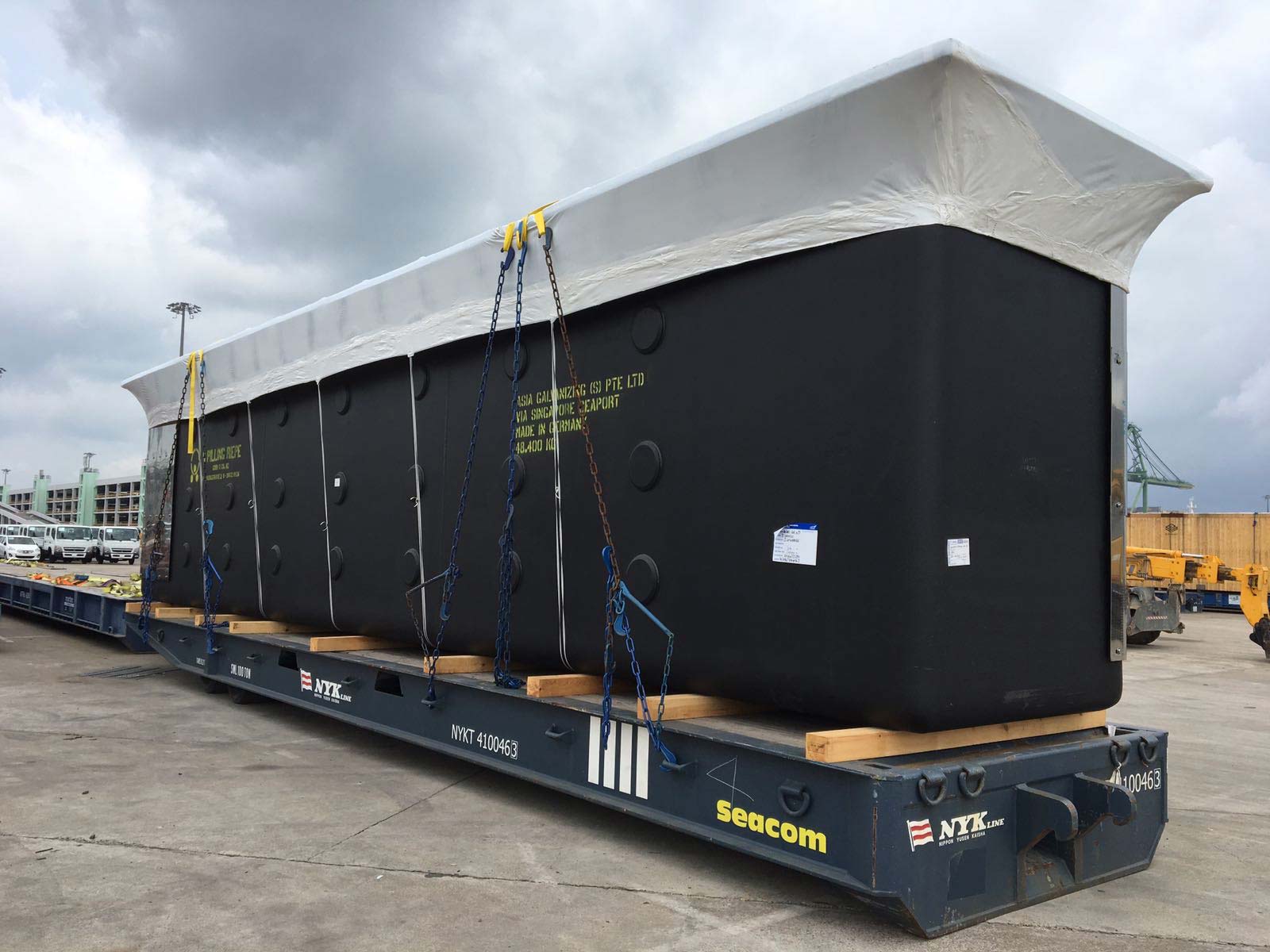 Galvanizing Kettles
Turn Key Solutions

Great projects don't just happen. They require planning, attention to detail, the best available technology and equipment for the funds available and highly skilled, motivated and experienced staff. Kingfield Technologies and Equipment has been delivering great projects for many years. We focus on our clients needs and ensure the projects deliver success.

Hunter Galvanizing Plant 1 Upgrade
After 19 years of service, Hunter Galvanizing Renewed their current galvanizing furnace to a new Modupulse Velocity™ galvanizing furnace.
With these upgrade kettle corrosion and gas usage was of high importance in which Kingfield Targeted there design towards improving along with more important elements.
Through new firing technology, Hunter Galvanizing is saving approximately 25% of there gas bill prior to the new furnace upgrade whilst production never relies on the zinc temperature due to the PLC technology.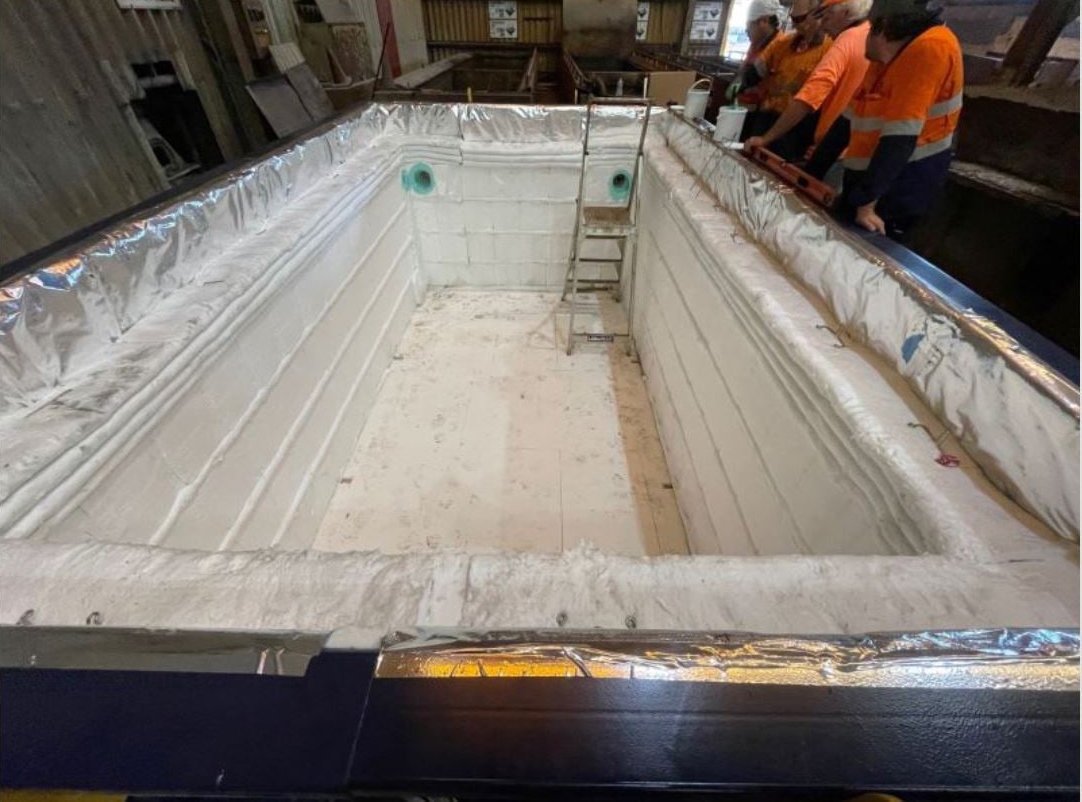 FERO GROUP (DSI UNDERGROUND) Brisbane- Spin Furnace Upgrade
December 2021- Kingfield Supplied a 2 Burners Hot Dip Galvanizing Furnace custom designed to replaced FERO Groups existing spin furnace.
By Integrating our Modupulse Velocity™ control system with a new furnace upgrade the customer has significantly increased kettle throughput whilst decreasing energy use by 35%.
Kettle wear will now be significantly reduced due to the Modupulse Velocity™ firing system.

Identifying and installing the "right" equipment package for a new or refurbished galvanizing facility is critical to its long-term success. We understand operating requirements and budget constraints and work with our clients to provide the best possible solution. Many years of experience across a very wide range of galvanizing facilities ensures we understand what is best in the circumstances.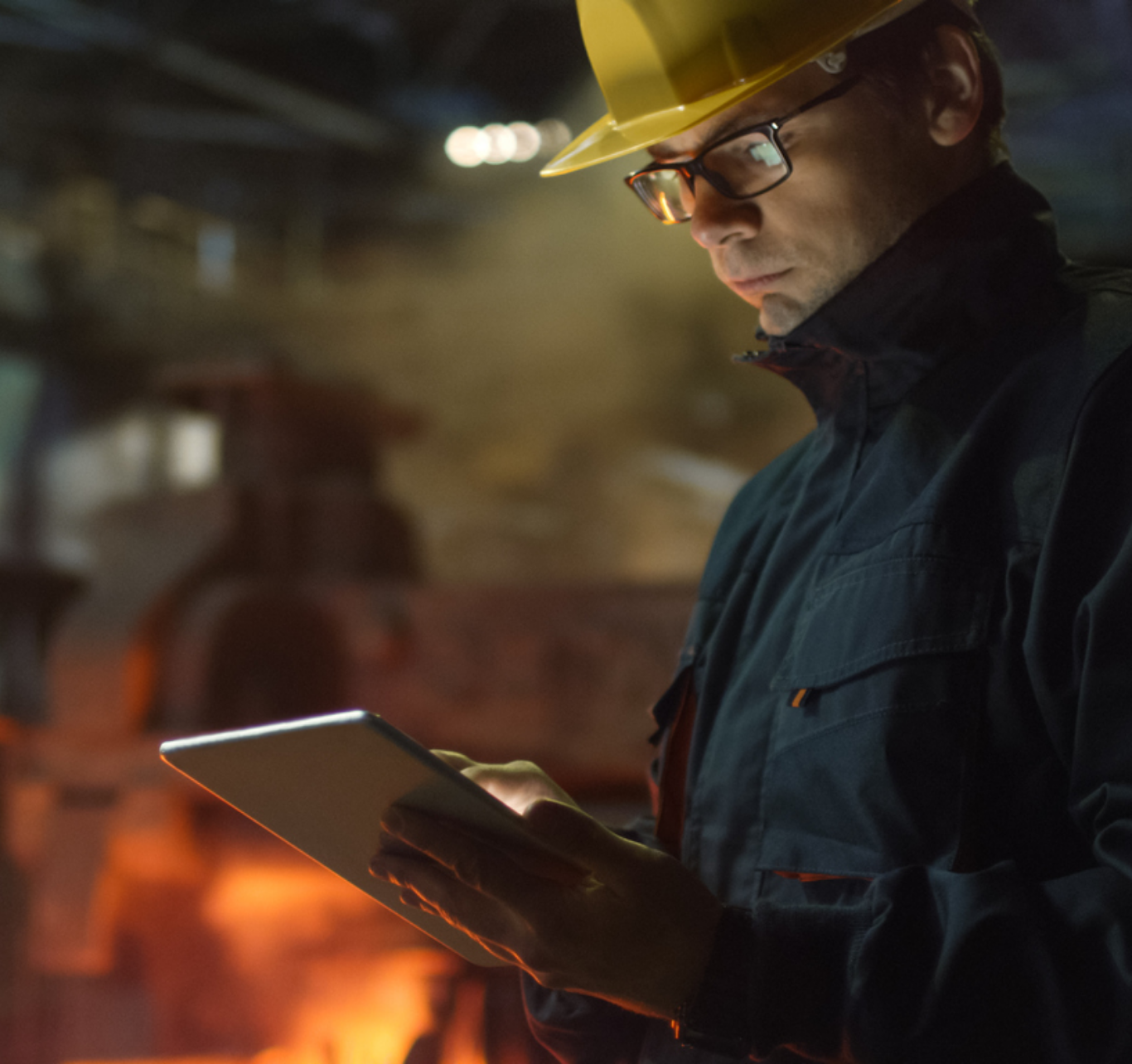 Operations & Production Services
Installation is only the beginning of the plant success story. On-going monitoring, maintenance and service are critical to long term success. We provide a range of services to ensure our client's galvanizing plants are able to maintain production and productivity and to be operated at maximum profitability for the long term.

With offices in Australia, Singapore, Indonesia and United Kingdom and clients in more than a dozen countries we are experienced in handling projects and service requirements throughout the world.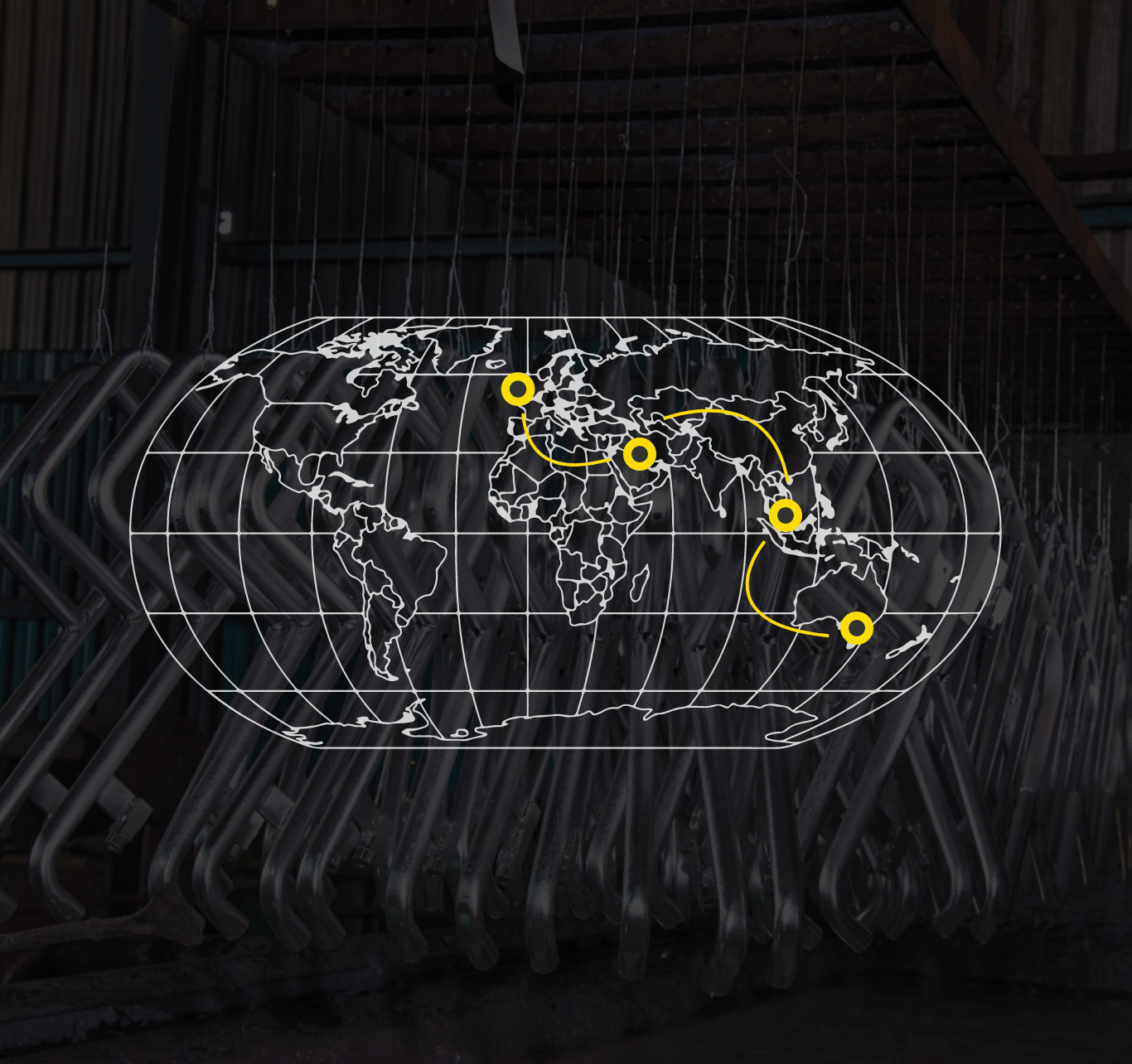 The high and increasing costs of energy and the requirements to minimise the environmental impact of galvanizing processing have become critical factors in the design and operation of galvanizing plants. We can provide the latest in the design, installation and even retrofitting of solutions to these critical factors.


Testimonials
I just wanted to share a quick note and let you know that you guys do a really good job. I'm glad we decided to work with you. From ordering process through engineering and commissioning, everything went smooth. We never have any problem at all.
The new furnace design with its controls is so much easier to work with and exceeds our expectations about functionality and performance. Your fast response on special requirements and innovative thinking is an additional plus not forget to mention.
Please keep on striving your innovations and sharing of new developments to further improve efficiency and effectivity of your equipment. Thanks, guys!
Ing. Franz Pemmer M.M., MBA
Technical Director
PT Zinkpower Austrindo a Member of Kopf Group
International Industries Limited (IIL) is Pakistan's largest manufacturer of steel, stainless steel and polymer pipes and fittings with an annual manufacturing capacity of 817,000 tons. IIL also has a credible export pedigree with an ever-expanding footprint in 60 countries across 6 continents.
Our galvanizing plants are equipped with the latest technology which have been continuously upgraded with the passage of time.
For more than 2 decades, the Kingfield (KF) Australia is involved in refurbishment of our Galvanizing plants, that includes, but not limited to; the designing and supplying of Furnaces, Zinc Kettle, Combustion equipment and processes
We have always found KF very cooperative, trust worthy, competent and their technical expert team always ready to resolve our relevant issues. We feel proud to be their customer.
Vinesh Kumar
Divisional Manager El/ET
International Industries Limited
Kingfield Technologies & Equipment designed, installed and commissioned our Galvanizing Plant over 10+ years ago. Their expertise, which was integrated into our plant has not only proven to stand the test of time in this harsh environment but has exceeded our expectations. KTE has maintained our Galvanizing Furnace and plant from day 1 and has continued to provide their support by assisting us with day to day operations such as Combustion Tuning, Remote Monitoring and Support and process support such as Zinc Analysis, Chemicals and Quality Control.
This year KTE tested our still in production, 10+ year old kettle, and the good news is it will last at least another 5+ years. This dedication and commitment from the KTE team has not only assisted us to be successful but ensures us of our ongoing success.
Don Lynch
Managing Director & Owner
Rural Galvanizing
PT Citra Galvanizing Indonesia, is extremely proud to give Kingfield Technologies & Equipment Australia this testimonial. Their quick response, ease of service and communication is very attentive in every way, from design layout to ordering and commissioning of our complete galvanizing factory. All aspects were covered in full detail from the foundations to the supply and installation of the galvanizing furnace, kettle, chemical pre-treatment tanks, electrical control cabinets and accessories were carried out very carefully and in a very professional manner.
Kingfield Technologies and Equipment guides from zinc filling, guarding kettle heating until zinc melts with the right method, sustainable and always providing full technical support from commissioning to operations, providing input on developments in galvanization technology. Kingfield Technologies & Equipment was awarded by AGI (Asosiasi Galvanis Indonesia) for their 25 years as an outstanding member. AGI takes an active role in the collaboration to make a positive contribution to galvanizing manufacturers in the world, including and especially for members of the Indonesian Galvanizing Association (AGI).
Mr Arie Haryanto
Director- PT Citra Galvanizing Indonesia
Advisory Board- AGI- Indonesian Galvanic Association
Hunter Galvanizing have been utilising the services of Kingfield Technology & Equipment since 2002.
Geoff, Greg & the KTE team provide unparalleled knowledge and service to the galvanizing industry.
We recently employed KTE's services for the replacement and upgrading of our kettle, furnace, and
control system. This led to both a significant increase in throughput as well as an improvement in gas
consumption. A beneficial element of this upgrade is that it provides remote access to the KTE team
and our Hunter Galvanizing staff in monitoring parameters with trouble free operations.
We highly recommend Kingfield Technology and Equipment for engineering services, design, equipment
or support which is second to none.
Thank you again for your ongoing service and support.
Kyle Hesketh
Hunter Galvanizing
Secure Client Portal Access
Every client of Kingfield Technologies and Equipment enjoys the benefit of their own secure portal access. This is a no charge benefit providing 24/7 access to:
Parts ordering and requests for quotations (including photos and part details)
Client site specific resources (electrical drawings, manuals, service reports etc)
General resources (training manuals, how to manuals, videos, industry contacts, education items and similar resources)
Access to this information (onsite or offsite) from virtually any device is an invaluable time saving benefit reserved exclusively for the clients of KTE.

Kingfield Equipment has more than 30 years of experience in the galvanizing industry and now lists among its clients 52 major galvanizing plants in Australasia and the Middle East. This wealth of experience means that every galvanizing plant requirement you have can be supplied with the most up to date Engineering Systems and Technical Service.
Kingfield Technologies & Equipment offers a complete design package of MATERIALS HANDLING SYSTEMS AND TECHNOLOGY for fully automatic, semi-automatic or manual galvanizing plants. Through close consultation we can provide the best possible solution...
read more